With the incredible convenience of today's cloud storage services, you never have to lose your files again.
But with so many free cloud storage apps, the choices can be confusing. Let's take a look at some of the most popular cloud storage services on the market.
How cloud storage apps stack up
| App | Free Storage | Easy to Use | File Restoration (30 days) |
| --- | --- | --- | --- |
| Google Drive | 15 GB | No | Yes |
| OneDrive | 5 GB | No | Yes |
| iCloud | 5 GB | Yes | No |
| Dropbox | 2 GB | Yes | No |
Google Drive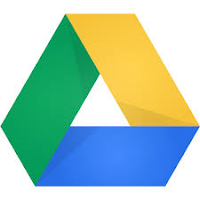 Google Drive is already integrated with all Android devices, making it the natural choice for Android owners. The app also syncs automatically with Google's G-Suite, so if you're a Google fan, it's easiest to go with their cloud storage. Download the companion app, Google Photos, onto your mobile device, and you'll be able to store high-def photos in the cloud as well.
Best Features
Google Drive offers 15GB of free storage space, the most generous amount of all cloud storage apps. The total storage is distributed across all your Google services, like Gmail and Google+Photos, but you can choose how to split the 15 GB to best suit your needs.
Folders and files are super-easy to share on Google Drive via e-mail or link. You can choose to send view-only files or allow for edits and comments, making teamwork almost effortless. Google Drive will also store all deleted files in the "Trash" until you empty the bin.
Glaring Glitches
Users complain that Google Drive's web interface isn't the best, and it can be difficult to use.
Pricing
15 GB: Free
100 GB: $1.99/month
200 GB: $2.99/month
2 TB: $9.99/month
10 TB: $99.99/month
30 TB: $299.99/month
OneDrive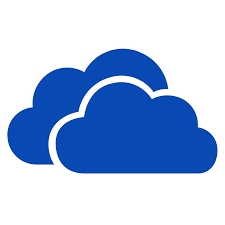 Microsoft's OneDrive integrates directly with Windows without the assistance of any additional apps. It's the easiest storage solution for Microsoft Office users.
With some companion apps, OneDrive will work even harder for you. Download Microsoft's Photo app, and you'll be able to use OneDrive to sync pictures across all your devices. You can also install a desktop program to seamlessly transfer all kinds of folders and files to OneDrive and make them accessible from a mobile device.
OneDrive's mobile app is available for Android, iOS and Windows Phone.
Best Features
OneDrive's outstanding feature is its file restoration, which keeps all your files until you've deleted them twice, a big plus for click-happy users who often mistakenly delete important files.
OneDrive also allows you to share folders and files with non-registered users. You can choose to allow others to edit your files or to view-only.
Glaring Glitches
The five GB of storage space in OneDrive's free version can be tight if you've got large files to upload. Users also complain that the OneDrive app is clumsy and inefficient.
Pricing
5 GB: Free
50 GB: $3/month
1 TB: $8/month
5 TB: $11/month
iCloud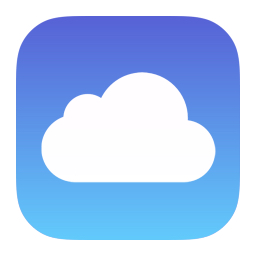 Apple's iCloud is competitively priced and integrates seamlessly across all Apple platforms.
Best Features
The Mac Finder app automatically integrates iCloud Drive and allows you to store all kinds of files in the cloud. All documents created in the iWork office suite will be saved to iCloud and can be synced across all your devices.
If you use Windows for work, but you own an Apple device, iCloud Drive will allow you to sync your Windows files so you can access them wherever you are. iCloud also allows you to restore deleted files for up to 30 days after deletion.
Glaring Glitches
With only five GB of storage, iCloud's free service might not be sufficient for your needs.
Pricing
5 GB: Free
50 GB: $0.99/month
200 GB: $2.99/month
2 TB for $9.99/month
Dropbox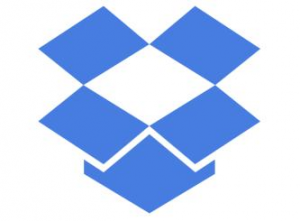 Dropbox is one of the most popular cloud storage services on the market, offering a modest two GB of free memory with ways to upgrade at no cost by referring other users. Deleted files are saved in the cloud for three days, so most mistaken deletions can be easily recovered.
Best Features
Dropbox is super-popular, largely due to its simplicity and ease of use. File uploads happen faster than most free cloud storage services and Dropbox Paper, the document collaboration technology on Dropbox, gives users a genuine feel of workplace collaboration. The app's powerful file-search tool adds to its all-around convenience.
Glaring Glitches
Dropbox's free version offers a tight two GB of storage space.
Pricing
Dropbox offers a wide range of options for both private users and business owners who need shared storage space for multiple users.
2 GB: Free
1 TB, 30-day history tracking, Office 365 integration: $9.99/month
2 TB, 120-day history tracking, custom branding and analytics: $19.99/month
3 TB, account transfer tools, shared team folder: $15/month/user
Unlimited storage space, all Dropbox features: $20/month/user
Your Turn: What's your favorite cloud storage service? Tell us all about it in the comments!
Like what you read? Join our e-mail list!
Sources:
https://www.techradar.com/news/the-best-cloud-storage
https://productivityland.com/best-free-cloud-storage/